University of Wollongong in Dubai, UOWD




United Arab Emirates (UAE)
Address: Blocks 5, 14 & 15, Al Sufouh Street, Dubai Knowledge Village, Dubai, UAE.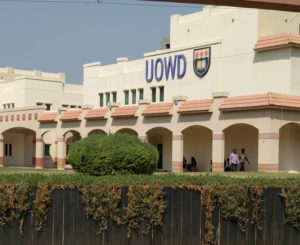 The 24th IAMB 2017 Fall Conference will be held at the Faculty of Business, University of Wollongong in Dubai, UAE. Its campus is located in Dubai, one of the seven emirates of UAE. The campus lies in Dubai Knowledge Village, an educational campus that provides facilities for training and learning institutions.
Knowledge Village lies in close proximity to Dubai Internet City, Dubai Media City and Tecom, which also offer a range of dining, shopping and service options. Block seven of Knowledge Village hosts a Food Court, providing a wide range of affordable dining options for students and faculty on campus. Block six, adjacent to the Food Court, houses a convenience store, pharmacy, printing services center, travel agency, car rental office, stationery shop and beauty salon. There are also outlets of the Cafe Ole shop within the UOWD buildings.  Taxis are easily accessible in and around Knowledge Village and paid car parking facilities are also available.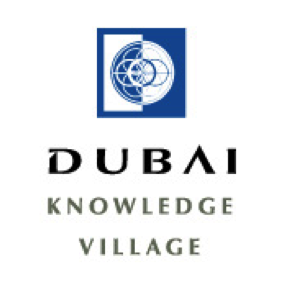 The nearest metro station – Dubai Internet City – is approximately 5-10 minutes' walk from the campus and a clean, safe and inexpensive bus service connects  Knowledge Village to the rest of the city.
For more information visit UOWD web site at University of Wollongong in Dubai.
 Currency: Dirham, (AED); 1 AED = is 0.272 USD (1 USD = 3.67 Dhs).
 Electricity: Voltage is 220/240 V, 50 Hz AC. British-style 3-pin electrical plugs.
 Transportation: Primarily metro and bus but also taxicab. See Ground Transportation at the bottom of the Hotels/Leisure page.
 Weather: Summer weather. In October the average temperature in Dubai is 31°C (88°F).  For last minute weather please visit www.weatherbase.com
About Dubai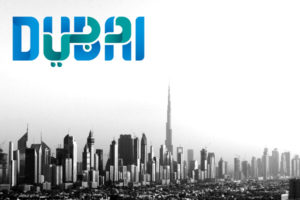 Dubai is one of the easiest cities in the world to get to.  Its strategic location as a bridge between Europe, Africa, Asia and Australasia means that no less than one-third of the world's population is within a four-hour flight and two-thirds are within an eight-hour flight.  Over 280 cities on all six continents are now connected to Dubai by direct flights.
Dubai is the most population dense city in the UAE with a population of over 2.7 millions.  It is located on the southeast coast of the Persian Gulf and is the capital of the Emirate of Dubai, one of the seven emirates that make up the UAE.  The city of Dubai is located on the emirate's northern coastline.
Dubai has emerged as a global city and business hub of the Middle East. It is also a major transport hub for passengers and cargo. By the 1960s, Dubai's economy was based on revenues from trade and oil exploration concessions, but oil was not discovered until 1966. Dubai's oil revenue helped accelerate the early development of the city, but its reserves are limited and production levels are low: today, less than 5% of the emirate's revenue comes from oil. Dubai's main revenues now come from tourism, aviation, real estate, and financial services.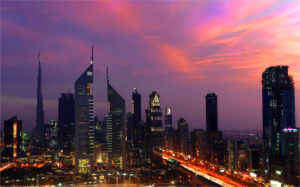 Dubai has recently gained the world focus through many innovative projects and sports events. The city has become iconic for its skyscrapers and high-rise buildings, in particular the world's tallest building, the Burj Khalifa.
Dubai was rated as one of the best places to live in the Middle East by U.S. global consulting firm Mercer.
Here are some web sites for more information:
Wikipedia-Dubai, General information
www.tripadvisor.com Travel Guide
www.wikitravel.org/en/Dubai Tourism and Vacations (options)