New Users Submission
The following screen shots show, for NEW USERS, how to create an IAMB profile AND submit a paper.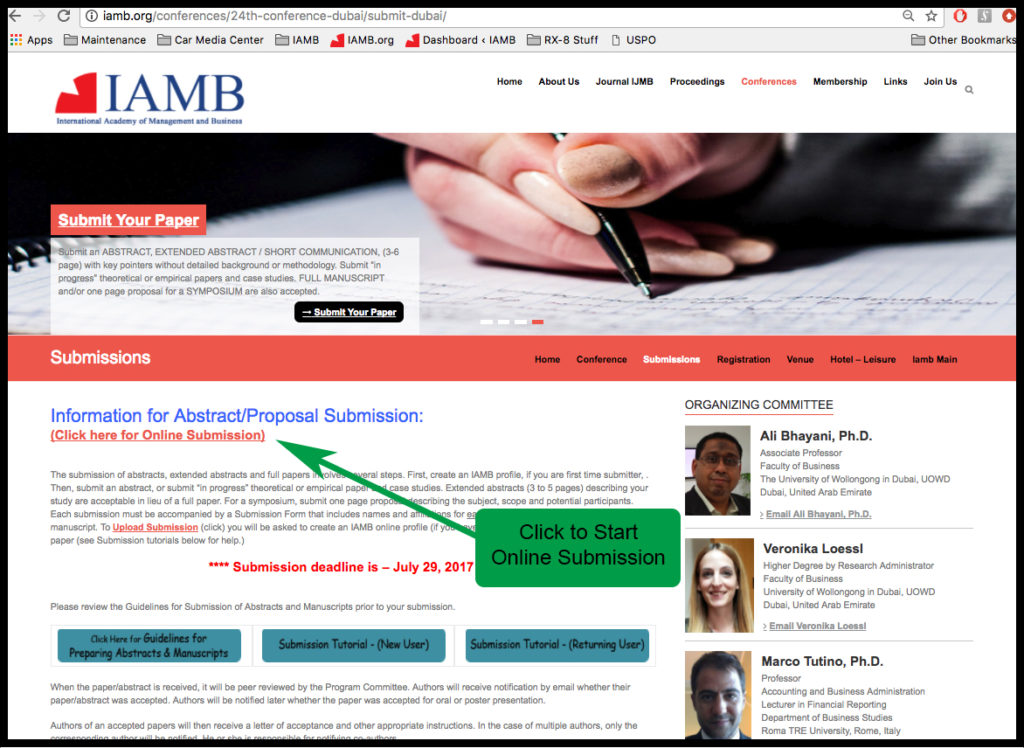 There may be more than one conference listed here.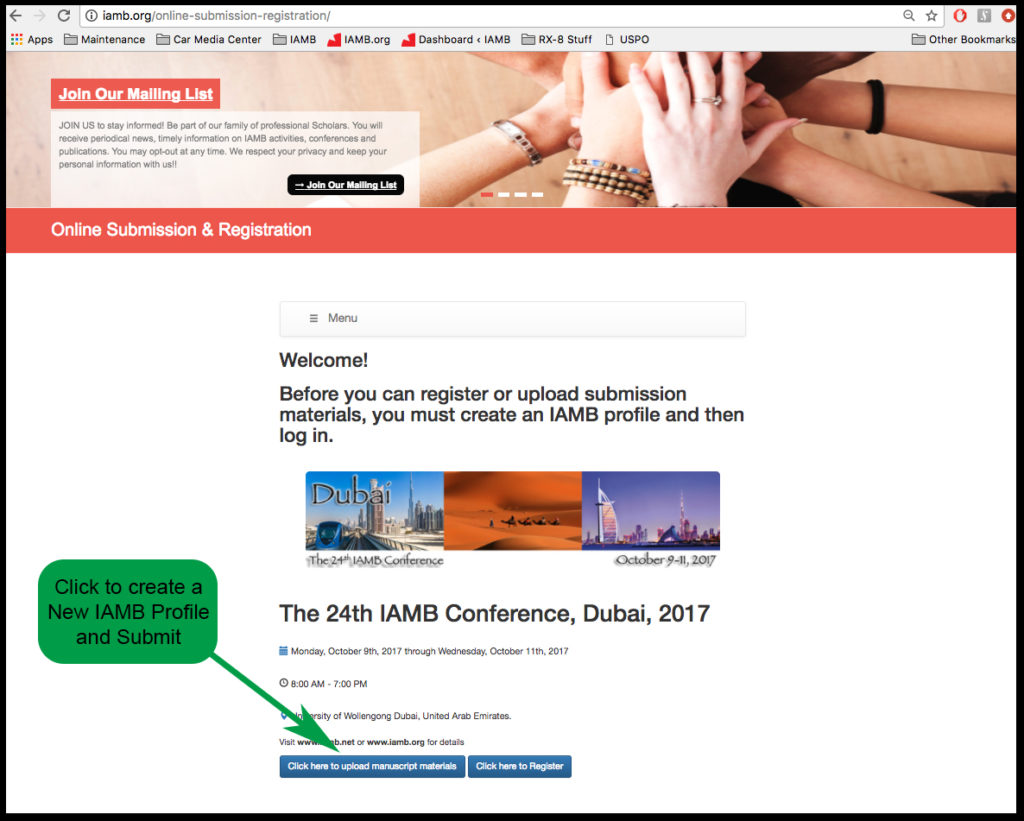 This link takes to you to the IAMB login screen.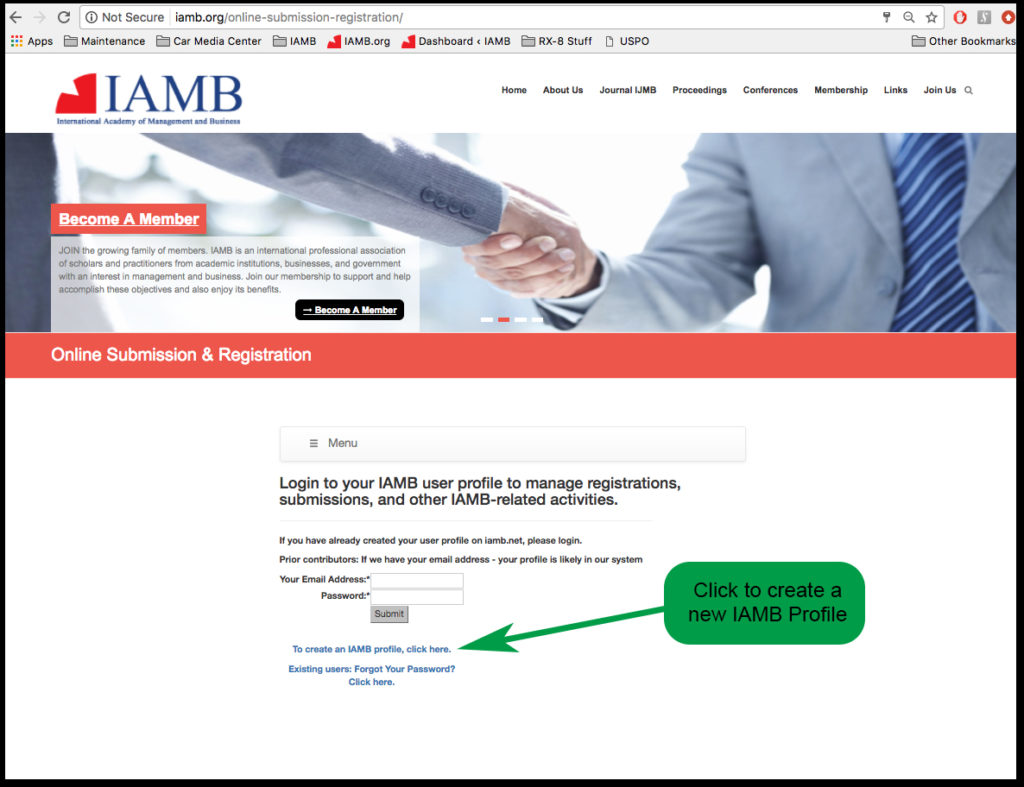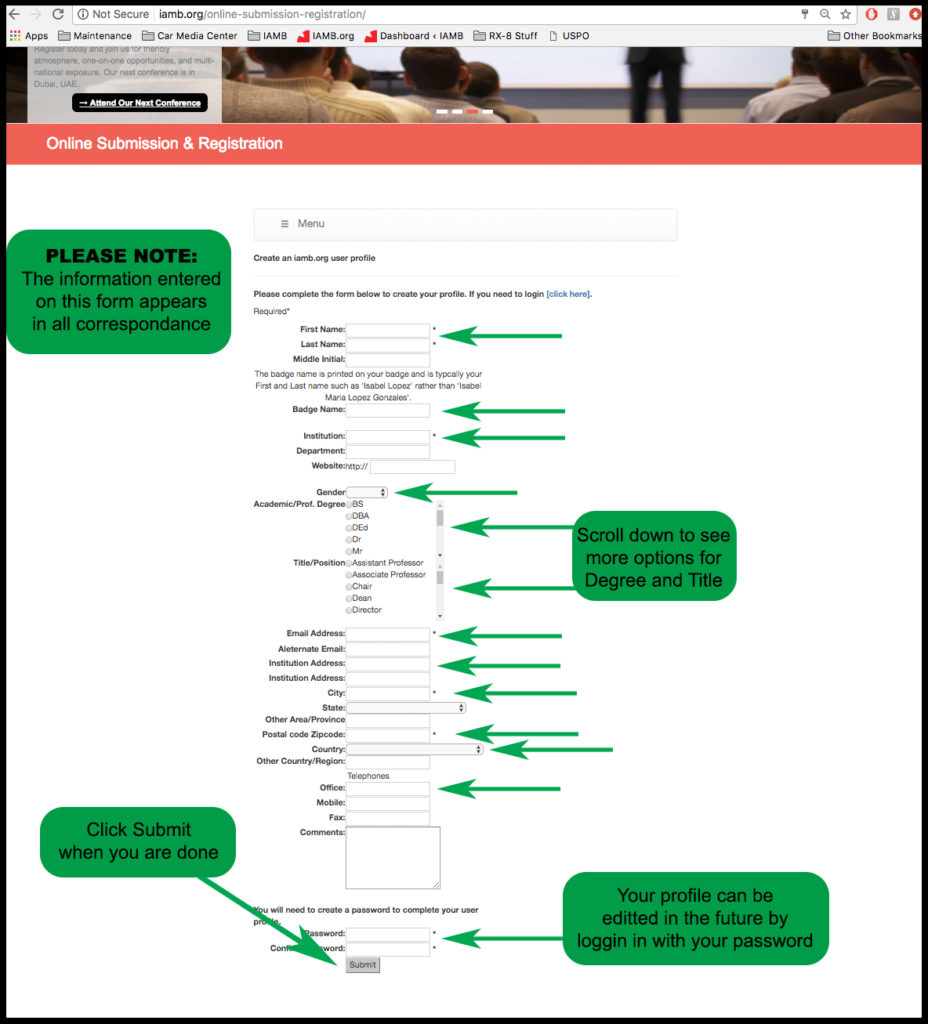 Please fill all fields in, DO NOT use ALL CAPS, information entered here is used in all IAMB correspondence, as well as certificates, name badges, etc.