Submission Procedure IJMB: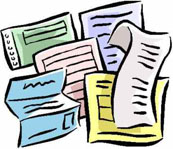 The official language of IJMB is English. In addition to English, the abstract of each published paper will also appear in other languages (French, Spanish, and Chinese) plus the native language of the author(s).  Each submitted manuscript should also include the abstract in one or more languages in which the author(s) are fluent.
All submitted articles to the journal are subject to peer-review prior to a publication decision.
---
The submission of manuscripts for considerations should be under 8000 words text (including references) in a single MS Word compatible format file. Tables, figures, and graphics should be placed in the body of the manuscript appropriately. By acknowledging your paper's acceptance, that if asked by the editor, each author agrees to review up to two papers per year, for two years following their acceptance.
Authors of accepted articles will receive a letter of acceptance and other appropriate instructions. In the case of multiple authors, only the submitter will be notified. He or she is responsible for notifying co-authors.
---
Each Submission should include:


1. Microsoft Word compatible format file of the entire manuscript.
2. A single electronic file for each additional abstract that is NOT in English.
3. Complete contact information for ALL authors and designated corresponding author (full name, telephone numbers, e-mail and postal mail addresses as it appear in the Submission Form.
4. Signed and submitted Author's Warranty and Transfer of Copyright Agreement via postal mail. This form may not be faxed or sent as an electronic attachment to the Editor. ALL authors' signatures must be included. The form can be downloaded from the web (click Copyright Form) or can be obtained by email after the initial submission.
5. Written acknowledgement that you as the author(s) are responsible for acquiring permission for any copyrighted contents included in your submission. If you are using copyrighted material, you must then provide IAMB with paper copies of the permission you have been granted for such use.
---