Current Editorial Board Members:
---
Chief Editor:

R. Richard Dool, D.Mgt
Teaching Professor
School of Communication and Information
Rutgers University
New Brunswick, NJ. USA
Email: rdool@earthlink.net
IJMB c/o IAMB Office
3010 Medway Street
Silver Spring, MD, 20902. USA
Email: rdool@iamb.org
Richard Dool is on the faculty at Rutgers University where he is also the Director of the Masters in Communication and Media program and Teaching Professor. He is also on the faculty at the University of Maryland (UC).
Dr. Dool has a MA in Strategic Communication and Leadership, and a Doctorate in Management/Organizational Processes. He is an active researcher and presenter in these areas and has published on the concepts of Change FatigueTM and LeaderocityTM. Dr. Dool is the author of "Enervative Change: The Impact of Persistent Change Initiatives on Job Satisfaction. He holds several national certifications in online learning, instruction and course development as well.
---
Senior Editor:

Stephen G. Atkins, Ph.D.
Research Director
Business Otago Polytechnic of New Zealand
Dunedin
New Zealand.
Email: Stephen.Atkins@op.ac.nz
IJMB c/o IAMB Office
3010 Medway Street
Silver Spring, MD, 20902. USA
Email: satkins@iamb.org
Stephen Atkins early adult life was mostly in management/engineering in spacecraft operations and later as a behavioral scientist in studying astronaut performance in Shuttle and Space Station environments. In addition, part of his work-life and research-life has been in race & gender relations. This led to a doctoral fellowship at Virginia Tech, where he worked within the overlap between organizational attitude measurement and social cognitions.  After Virginia Tech, he lectured before masters-level logistics management students from nations of every continent at a global polytechnic.  His teaching has been in areas such as organizational measurement, HRM, business research methods, internationalization, and industrial psychology.  He now serves as Research Coordinator (Business) for Otago Polytechnic's College for Enterprise and Development. His team mission-analysis or job-analysis efforts are largely in the nexus where social cognition overlays business psychology. His research now is in contexts of sustainable rural drinking water, post-disaster economic-redevelopment or poverty-relief (via www.humworkpsy.org and www.rotarywasheclub.org ).
---
Associate Editors:

J. Michael (Mike) Geringer, Ph.D.
O'Bleness Professor of International Strategy
Director, Center for International Business Education and Development
College of Business
Ohio University
Athens, Ohio (USA)
Email: jmichaelgeringer@yahoo.com
Francis Blasco, Ph.D.
Titular Professor
Associate Dean of the Business School
Complutense University
Madrid (Spain).
Email: fblasco@emp.ucm.es
Marc Eulerich, Ph.D.
Professor
Mercator School of Management
University Duisburg-Essen
47057 Duisburg (Germany).
Email: marc.eulerich@uni-due.de

Jan Schaaper, Ph.D.
Professor in International Management
Ph.D. in Economics
HDR in Management Science
BEM Bordeaux Management School
Talence Cedex (France).
Email: jan.schaaper@bem.edu
Zu'bi Al-Zu'bi, Ph.D., FHEA
Assistant Dean
Chairman, Business Management Dept.
Faculty of Business
University of Jordan
Aman (Jordan).
Email: z.alzubi@ju.edu.jo
Email: zoz55jo@yahoo.com
---
Editorial Board Members:
Gregory R. Berry, Ph.D.
Professor of Management
School of Business
Central Connecticut State University
New Britain, CT, 06050
USA
Email: berrygrr@ccsu.edu
John Brinkman, Ph.D.
Dean of Business & Computer Sciences
Liverpool Hope University
Liverpool, L16 9JD
England
Email: brinkmj@hope.ac.uk
Ayse B. Collins, Ph.D.
Associate Professor
School of Applied Technology & Management
Bilkent University
Ankara, 06100
Turkey
Email: collins@tourism.bilkent.edu.tr
Rajnish Kumar Misra, Ph.D.
Associate Professor, Department of Management
IBAT School of Management
KIIT Deemed University
Bhubaneswar, Orissa
India
Email: rajnish_misra@yahoo.com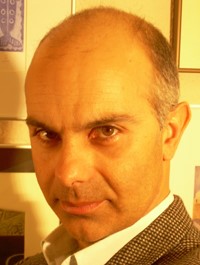 Victor Molero, Ph.D.
Associate Professor
Escuela Universitaria de Estudios Empresariales
Universidad Complutense de Madrid
Avda. Filipinas 28003
Madrid, Spain
Email: vmoleroa@ccee.ucm.es
Budi W. Soetjipto, D.B.A.
Associate Professor in Management
Managing Director, The Management Institute
Faculty of Economics, University of Indonesia
Jakarta, Indonesia
Email: bsoetjipto@hotmail.com

Wei Song, Ph.D.
Assistant Professor in Management
Department of Management
Thompson Rivers University
Kamloops, BC.
Canada
Email: wsong@tru.ca
Pedro Soto-Acosta,, Ph.D.
Associate Professor
Department of Management and Finance
University of Murcia
Espinardo Campus
Murcia, Spain
Email: psoto@um.es
James Jian-Min Sun, Ph.D.
Professor and Fulbright Scholar
Deputy Director, Center for Leadership Studies
Chair, Department of Psychology
Renmin University of China
Beijing, China
Email: chinajms@126.com